About Blue lucy
Controlled migration to a cloud based service provisionwith BLAM
Blue Lucy is led by a team of industry experts with a business-orientated approach to media technology.
We have a well-founded understanding of the business of production, broadcasting and content publishing as well as an appreciation that software systems should support, and not dictate, business and operations.
Ethos
Blue Lucy takes a business-centric view and know that service provision without an operational business case, rounded design and integration rarely realises the forecast benefits. We start by helping businesses understand the vision, then manage the entire realisation process from service definition through to transition, operational service and beyond.
History
Blue Lucy was formed in 2007 as a consultancy company to help broadcasters and content producers implement new and transformative operating models.   During our formative years – implementing technology for broadcasters as employees and, subsequently, consultants – we challenged the technology-centric nature of media projects and championed open integration across vendors and products to achieve true business transformation.  These principles formed the cornerstones of what the BLAM platform would become. Development on BLAM – envisioned as an open media platform providing integrated, operationally focused automation – began in 2013.  A beta version was showcased at IBC 2015 and the production-ready, BLAM-2 was released the following year.  In summer 2019 we released BLAM-3 the latest iteration of the BLAM product; a complete 'ground up' rebuild that takes advantage of modern development tools and technologies.
Affiliations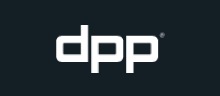 Corporate
Blue Lucy is privately held, venture capital and private equity debt free and has been profitable since incorporation. The company is based in London and operates internationally through regional partners and directly to end-customers.
make an enquiry
Please get in touch if you are interested in working with us to maximise the opportunities of the multi-platform world. Or  if you would like to arrange a demo or trial of BLAM.
Contact us
+44 (0) 20 8878 5313
Blue Lucy Media Ltd.
20 Mortlake High Street
London
SW14 8JN