Blue Lucy:
Controlled migration to a cloud based service provisionwith BLAM
Blue Lucy is led by a team of industry experts with a business-orientated approach to media technology.
We have a well-founded understanding of the business of production, broadcasting and content publishing as well as an appreciation that software systems should support, and not dictate, business and operations.
Ethos
Blue Lucy is a product focused company with every feature and function of the platform mapped to a tangible business benefit for users. Our approach to implementation and operator 'on-boarding' is business outcomes centric, Blue Lucy's success is directly driven by our customer's success. Blue Lucy is an out-and-out technology company so our customers do not need to be. We invest significantly in technical R&D, not on sales and marketing (2021/22: 85% of spend is in R&D).  We shun the  'ecosystem', vendor cartel approach to media systems – BLAM will integrate with any system or service required by our customers.
History
Blue Lucy was formed in 2007 as a consultancy company focused on supporting broadcasters and content producers implement IT based technology to realise new and efficient operating models.   During our formative years – implementing technology for broadcasters as employees and, subsequently, consultants – we challenged the technology-centric nature of projects instead championing operationally focused models and the value of integration across vendors and products.  These principles formed the cornerstones of what the BLAM platform would become.
We started writing software components in 2013 designed to close the expensive technology gaps we identified in media operating models. In 2017 we ceased consulting to focus on developing BLAM-3. The first customer was live on the platform in the autumn of 2019 and as of January 2022 BLAM is operational with 20 customers, managing millions of assets constituting many PB of data.
Affiliations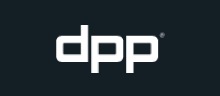 Corporate
Blue Lucy is a privately held bootstrapped, self sustaining business free of venture capital and private equity debt burden. The company is based in London and operates internationally through regional system integration and OEM partners.
make an enquiry
Please get in touch if you are interested in working with us to maximise the opportunities of the multi-platform world. Or  if you would like to arrange a demo or trial of BLAM.
Contact us
+44 (0) 20 8878 5313
Blue Lucy Media Ltd.
20 Mortlake High Street
London
SW14 8JN